Traduzione inglese a cura di: Victoria Sade Rebai, Lisa Valtulini, Margherita Fabi, Fabiana Tettamanti, Michele Rava, Daniel Delzanno, Giulia Lombardo, Silvia Demicheli, Lisa Luo, Corinne Rossi, Gaia Paparella, Emma Baroncelli
The Casnati for ESD website is bilingual (Italian and English are to be selected by clicking on the small "flag" in the top right corner of each page) in order to reach out to both local and international web communities, and engage with the Global Schools Program network we collaborate with.
Translations thus provide the students of the Language School with hands-on experience in their field of studies, in particular the students of the Translation-Interpreting course coordinated by Ms Franzini.
It is the students themselves who are in charge of translating each article as part of the core curriculum. This is why each text translated into English features the name (or nickname) of the translators involved.
And there's more to it!
Ms Franzini has already assisted the students in the creation of English subtitles for an ESD video-documentary shot by the 3rd-year students of the Art School (audiovisual-multimedia course) that will be presented in the auditorium in the coming weeks…
#STAYTUNED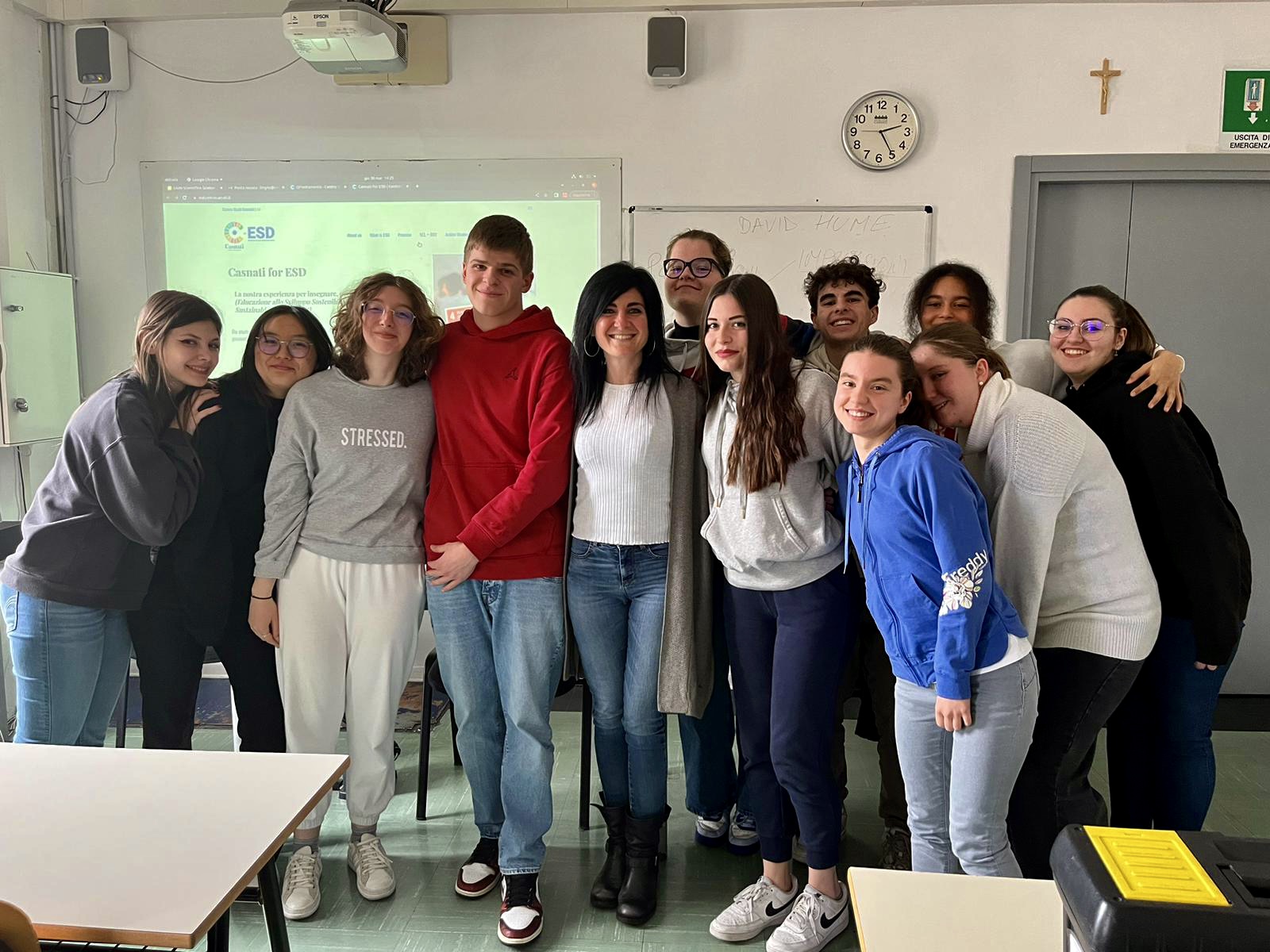 'By writing subtitles, we got to understand more about recycling and how it works'.

Lisa Luo, 4A Liceo Linguistico
'Things are never as easy as they sound. Projects like this require more commitment and accuracy to deliver good results'.

Daniel Delzanno, 4A Liceo Linguistico
'Creating English subtitles was an eye-opener for the students. Having always taken them for granted, they found the behind-the-scenes experience to be truly fascinating'.

Ms Alessandra Franzini, English Teacher
#CasnatiforESD #wearecasnati